Turkey is among top ten tourist destinations worldwide and in top five destination when it comes to vacations and holidays. Every year hundreds of thousands of families, tourists, groups and individuals travel to Turkey for holidays and tourism. Turkey is geographically located between Southeastern Europe and Western Asia. Its official capital is Ankara while Istanbul is travelers' capital and first stop for tourists.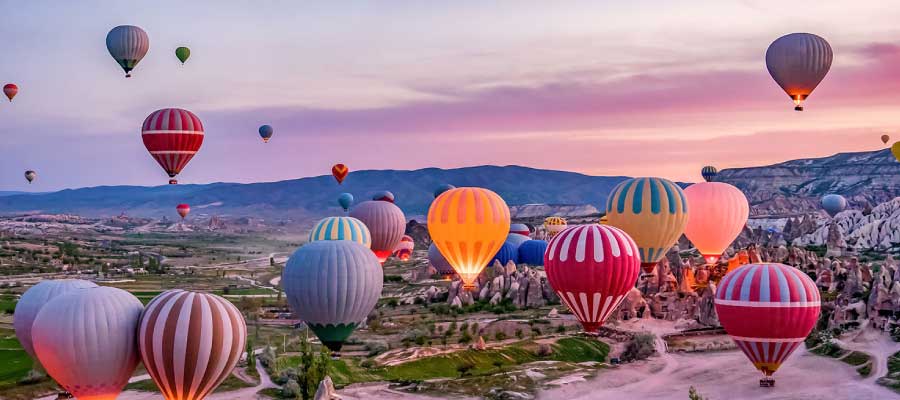 Quick Facts about Turkey
Turkey is a country with a population of more than 90 million people. The official language is Turkish while English is widely spoken and understood. Turkish currency is Lira and travel and tourism companies in Turkey mostly publish their prices in Euro. Turkey is a beautiful country with its iconic cities like Istanbul, Antalya, Ankara and Cappadocia.
Visa and Travel Insurance for Turkey
If you are Pakistani national and planning to travel for Turkey, there are normally two different processes to obtain Turkish visit visa. If you have a valid visa for certain European and American countries, you can apply for an e-visa online which requires less documentation and issued quickly. For all other travelers, they must apply through a visa drop-box and provide all supporting documents. A travel insurance is mandatory requirement when you are applying for a Turkish visa through walk-in application. We provide lowest travel insurance rates for Turkey visa.
Travel from Pakistan to Turkey
You can get direct flights from Pakistan to Turkey on Turkish Airlines and most of the times Pakistan International Airlines also operate direct flights between Pakistan and Turkey. Alternatively, there are lots of options of indirect flights on Emirates via Dubai, Etihad Airways via Abu Dhabi, Qatar Airways via Doha, Gulf Air via Bahrain and many more. For travel inter-city inside Turkey, travels mostly prefer by air option as it is quick and cheap.
Traveler Types for Turkey
Turkey is a hot destination for tourists from around the globe. Tourist from Americas, Europe, Africa and Asia find Turkey equally interesting. Before the COVID-19 period, there was a surge of tourist from Pakistan and even during the pandemic, tourists from Pakistan have been traveling to Turkey from vacations. Other than tourists, people from Pakistan are also seeing an interest of second residence and employment in Turkey.
Is Turkey Expensive?
Yes and No! If you are traveling on a budget. There are several low-cost stay and food options in Turkey. You can find great deals on 3 star hotels near down-town and fast food (not to mention Turkish Doner and Shawarma) are quite cheap. You can also find cheap shopping options in Istanbul. Alternatively, there's no limit for luxury. There are some of the greatest 5 star luxury hotels in Istanbul. A proper dine-in food menu may be expensive. So, for every kind of budget there are options in Turkey.