During the COVID-19 pandemic, the travel policies for every country are changing rapidly. The Kingdom of Saudi Arabia has made many changes to its travel policy and requirements during recent months. Pakistan is among top five countries having largest number of travelers to the Kingdom.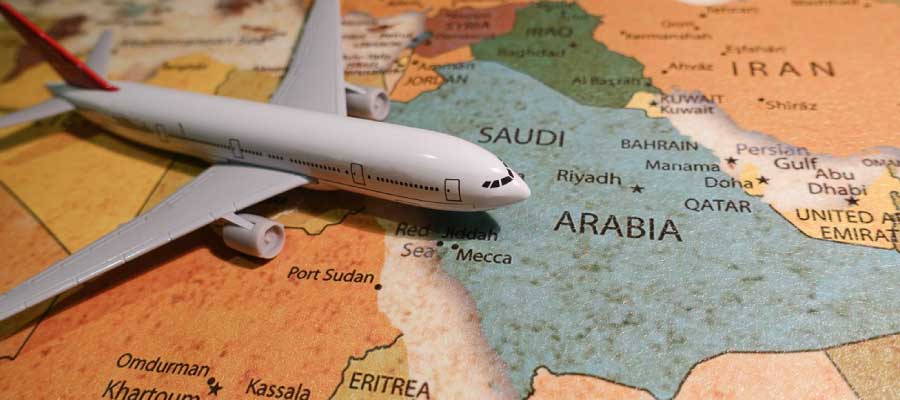 Saudi Arabia has given yet another update which will impact worldwide travelers including Pakistan. Please note that following information was last updated on November, 2021 from the official website of Saudi Arabian Airlines. For latest updates, please contact our customer support.
Age and Pass Track App
All passengers of age 6 years and above will be required to present a valid negative PCR test taking within 48 hours of journey. All passengers must register on Pass Track App and complete the information.
COVID-19 Vaccination Requirements
All passengers of age 18 and above must be fully vaccinated to travel to The Kingdom of Saudi Arabia when traveling from Pakistan. There are certain exemptions in some cases.
Mandatory Travel Insurance Requirements
As per recent update, all guests traveling to the Kingdom must acquire a travel insurance that provides coverage against COVID-19 hospitalization and outpatient. You can buy Travel Insurance to Saudi Arabia here.
Latest Updates on Saudi Travel
Feel free to contact our Customer Support to ask more about latest requirements related to travel insurance for Saudi Arabia. Our team will be happy to assist you.